When it comes to Christmas, nothing lifts the mood like a visit to an authentic Christmas market. There is a long list with Christmas markets to visit in Europe.It is one of the oldest traditions in Europe, as the first one in Vienna dates back in 1294. As well as Austria, around the same time the first Christmas markets in Europe were recorded in Germany, South Tirol(Italy), France (Lorraine and Savoy regions) .
If you are planning a trip in December and looking for a place where you can feel the true spirit of Christmas you will be in for a treat to visit any of the following 3 Christmas markets.There you will find unique gifts, that no department or brand store sells, and also you will experience the festive mood, that has been passed down generations.
So here are 3 Christmas Markets to visit in Europe
1.Dresden, Germany 
This is an enormous display of goods , that dates back in 1434 and it is known as the oldest Christmas market in Germany. It is called Striezelmarkt, named after a traditional Christmas dessert. The opening dates for this year are from the 26th of November till 24th of December.
The market is open daily from 10 AM till 9 PM and it closes at 2 PM on Christmas Eve. People come here for some the unique items- lace products from Lauen, glass tree ornaments from Lauscha , indigo colored textiles from Lusatia, ginger bread sweets from Pulsnitz and of course the Dresden's own Christmas knick- knack which is a chimney sweep ornament made from dried fruits. While you  are here you can also watch the glass blowers, the bakers and the carvers in action, making their goods that will be later displayed and sold.
2.Vienna, Austria
Christmas starts early in Vienna. The Christmas market opens on the 15th of November. The romantic lights create a cozy atmosphere with the smells of sugared sweets and baked goodies you will fall in love in the magic of Christmas again. There is no substitute to an authentic Christmas market, that has been going on for over 400 years. That is the one in front of the City Hall.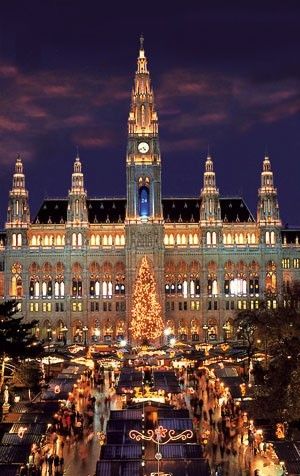 Here you will find some magnificent Christmas tree decorations, sweets and hand made gifts. Treat yourself to a nice hot drink as well, which you can get from one of the stands.  The decorated trees around the buildings create a true fairy tail feeling. It is a great place to take your kids as it will create a wonderful memory. The market is open from 10 AM till 10 PM every day till Christmas Eve when it closes at 4 PM.
3.Bolzano, South Tyrol, Italy. 
This is the biggest Christmas market in Italy. This market attracts millions of visitors every year to it's usual location of Piazza Walther. It opens on 26th of November at 5 PM till 7 PM. After that it is open every Monday to Friday from 10 AM till 7 PM, on Saturday from 9 AM till 8PM and on Sunday from 10 AM till 7PM. It closes on Christmas Eve at 2 PM.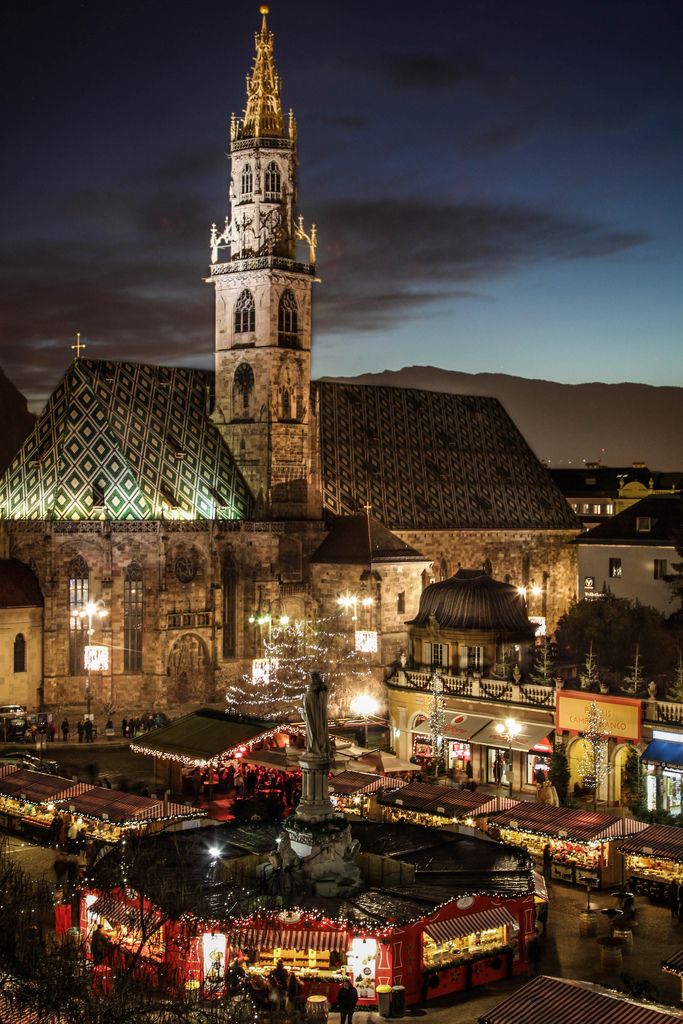 Because of it's central location like any of the Christmas markets you will have no problem finding it. Piazza Walther is located in the center of the old town of Bolzano. Here you will find the unmistakable choice of Christmas decorations, sweets and gifts, that have the power to impress and and bring joy, not just to the person who receives them as a gift , but also to the person who buys them.
These are some of most popular Christmas markets in Europe and with their long history and well established traditions you will get to experience the real magic of Christmas.